Once you have accepted the order from the lender, you may now add your title documents when ready.
1. Within a File/Order, click on the
Documents
tab.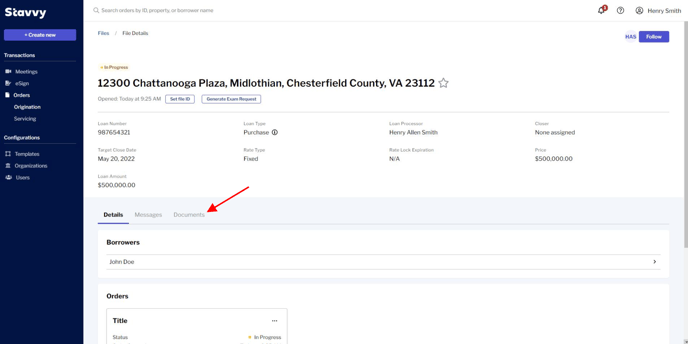 2. Click on the "+Add document" button.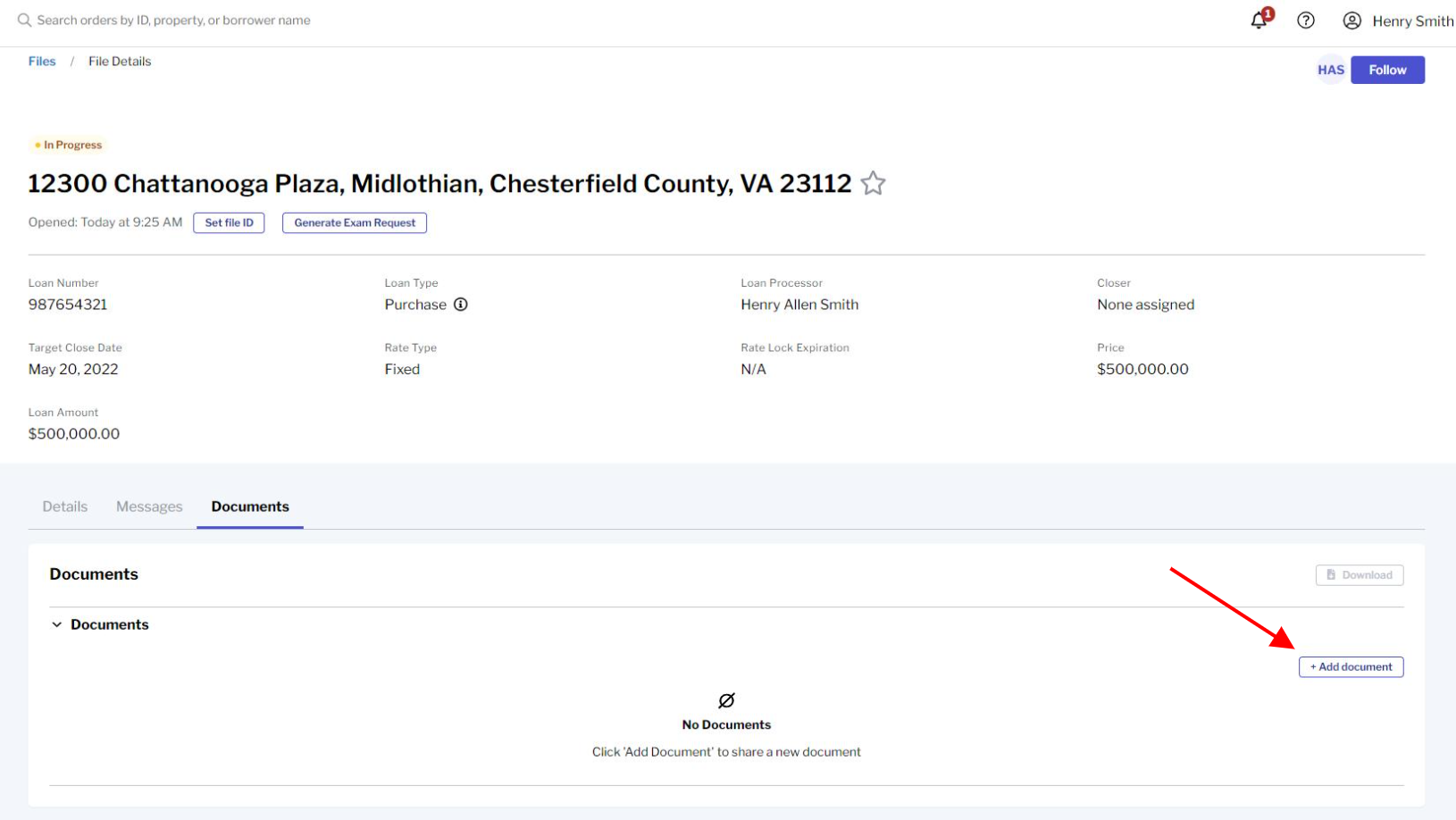 3. Choose the file from your computer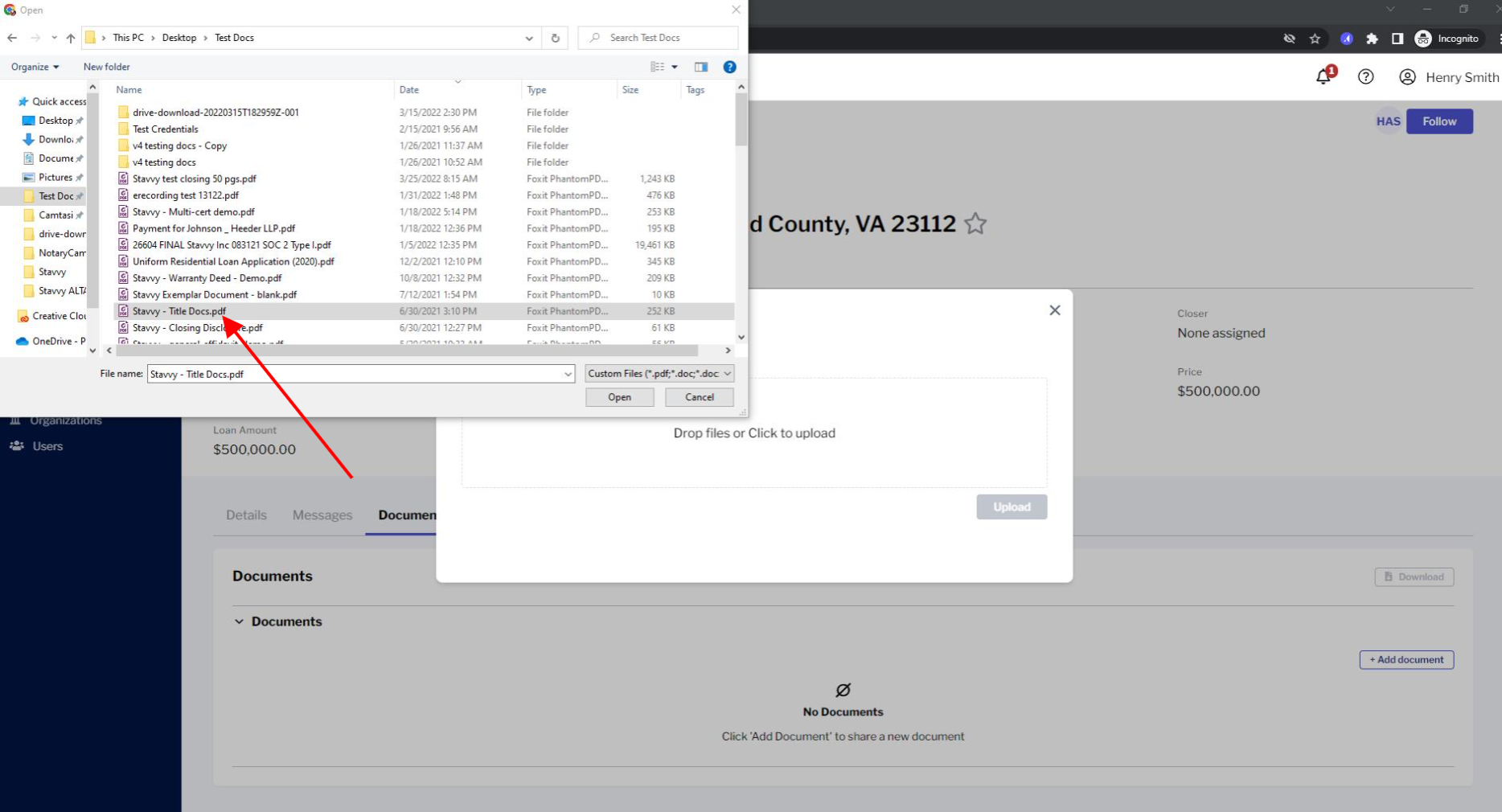 4. Click the dropdown to select the type of document you are uploading.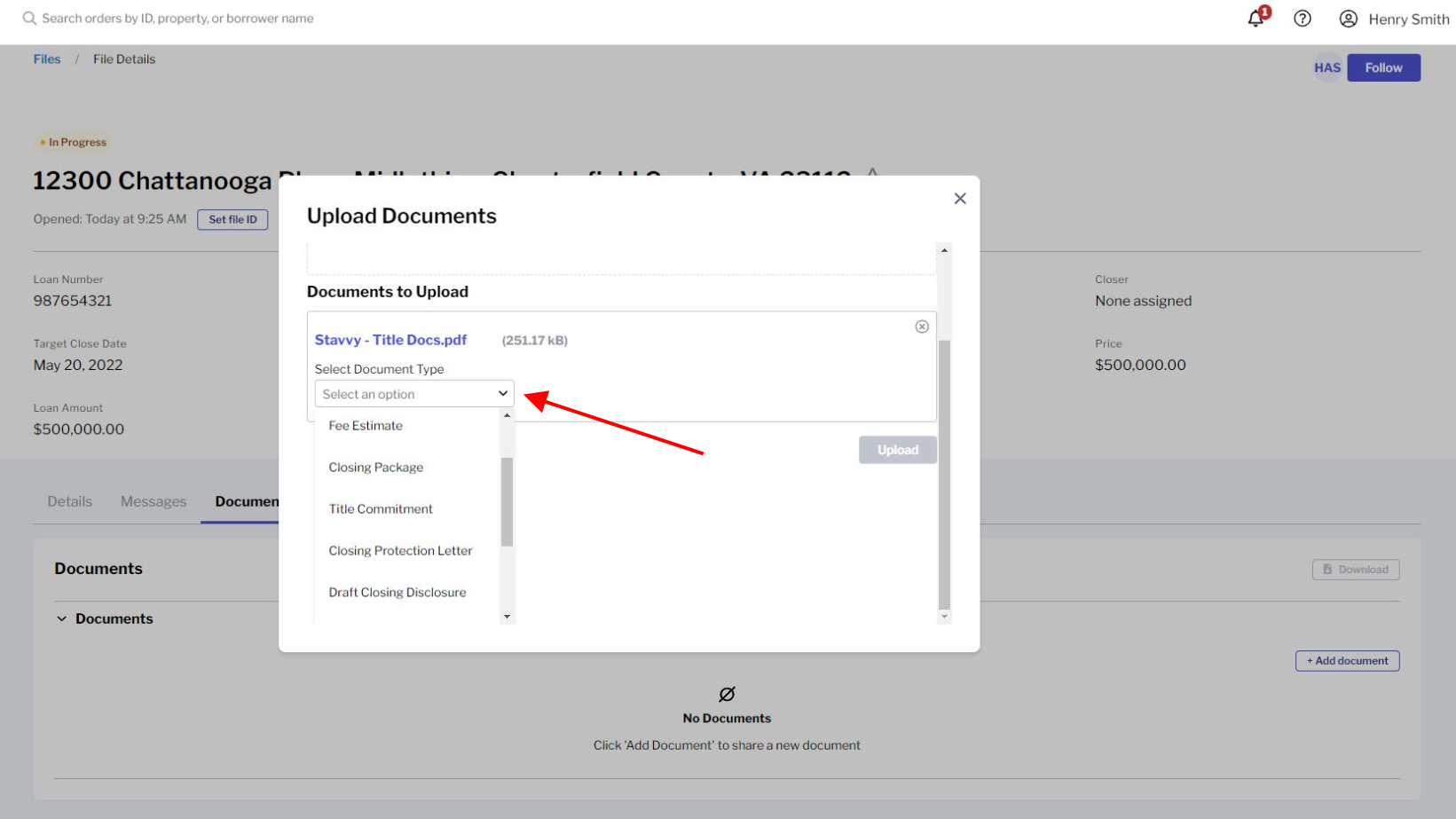 5. Complete the required information and click "Upload." Different fields will populate based on the document type selected
Note: If you uploaded the incorrect document in error OR you have an updated title document, you can click "+Add document" again to upload the correct document.
If you are uploading a new version of a previously uploaded document and use the same document title, the system will automatically add this as an additional version of the document.
The most recent version will show by default, but older versions can also be seen. You can click the arrow on the left side of the document to see the different versions.

6. Review documents by clicking the 3 dots under "Actions"

7. Once you have confirmed that your title documents have been uploaded, mark the order as Completed from the Details tab

A notification will be sent to the Lender that the title order has been completed and they will see the uploaded title documents on their side.