A guide to help Lenders create Orders in Stavvy
Click here for instructions on reassigning a rejected Order
How to Create an Order
Click on "Orders" from the left panel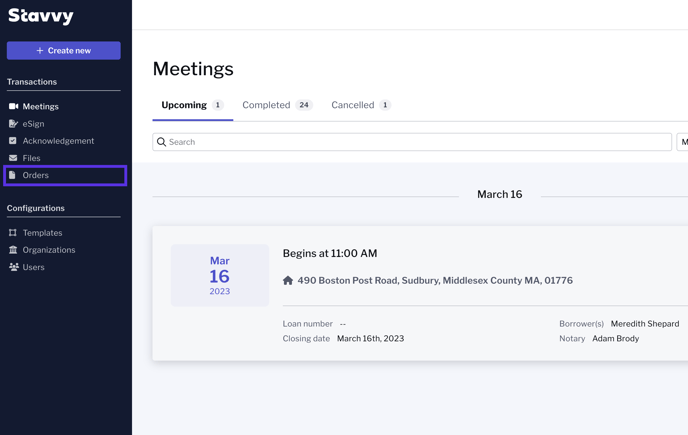 Click "+Create order" in the upper-righthand corner: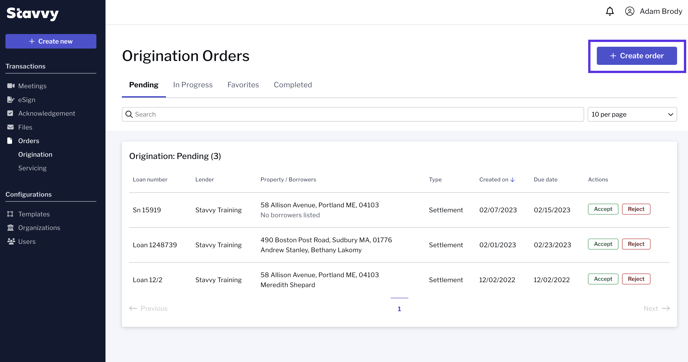 Choose the order type and vendor from the Create Order page. Click "Continue."

Note:

You can select more than one order type (i.e. Title and Settlement) and choose separate vendors for each type if necessary.
Click here for instructions on how to invite a new vendor to Stavvy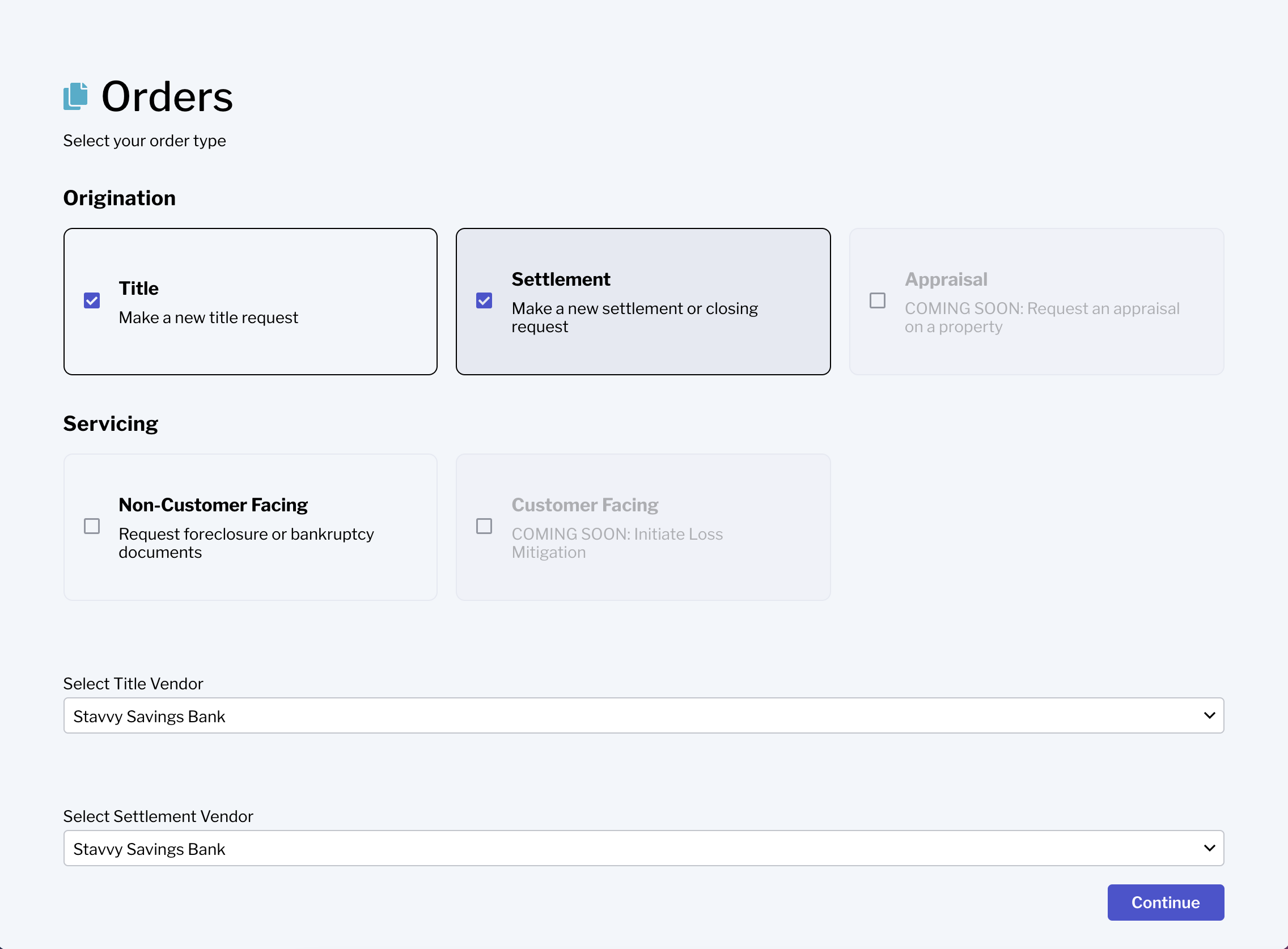 Basic Info: Loan Amount, Required Payoffs, and Property Details for the order. Once complete, click "Continue."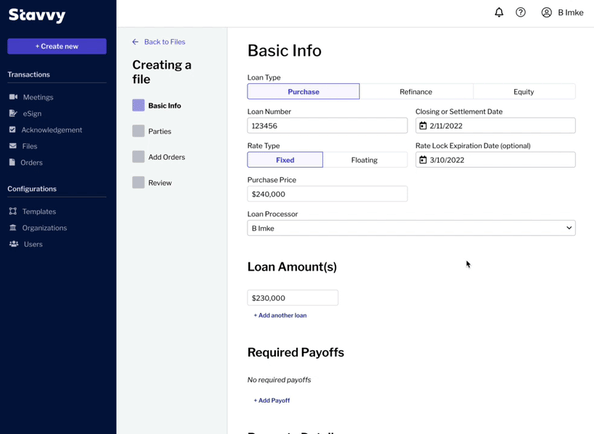 Parties: Enter the borrower information. Then press "Continue."
Add Orders: Set a due date for the Orders, and then click "Continue."
Review: Review the order to make sure all values are correct, then click "Create File

" to continue.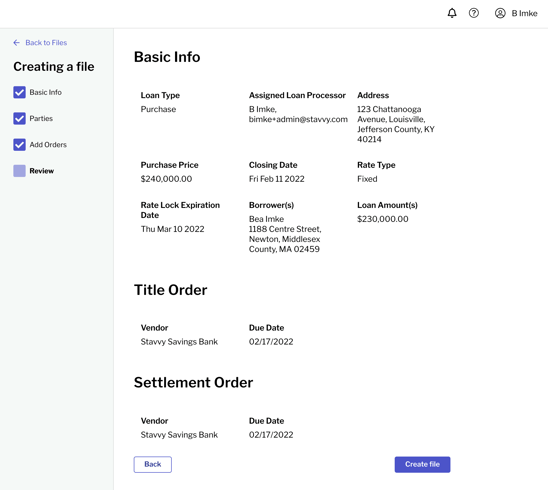 Once created, the order will show in Files > Active